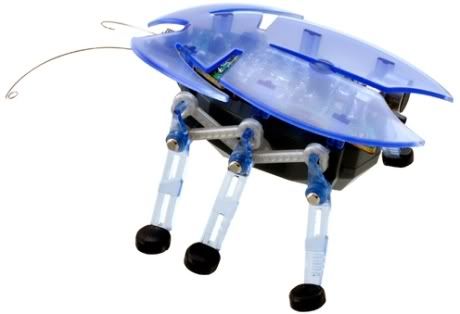 Cucaracha / Cockroach
"De verdad no entiendo, Mamá" dijo Víctor (11 años, 9 grado) con seriedad. "No creo que esta vez tengas la razón".
El chico se había recostado en la marco de la puerta que separaba la cocina del fregadero. En frente estaba la espalda de su madre, doblándose frenéticamente mientras restregaba la ropa.
"Realmente, Mamá. Por--"
"Callate, por favor". La madre enderezó la espalda y suspiró sonoramente. "Sólo callate. No sabés de lo que estás hablando".
El pecho del chico se enfrío. La casa se quedó en silencio por un instante; finalmente la mujer volvió a doblarse sobre la ropa que el hermano de Víctor había usado en la mañana.
"Es decir, no sé porqué a la gente le da tanto asco" continuó Víctor. El chico se volvió contra el marco de la puerta e introdujo el dedo en el espacio en donde encaja la cerradura. "Mira, mamá, si tan sólo me explicaras, yo--"
"Qué te explique qué, sabelotodo?" respondió la madre, sin parar de fregar. "Para vos es fácil decir cualquier cosa, pero quién tiene que llevar a Daniel al hospital luego, eh?" La mujer se volteó hacia Víctor, que miraba petrificado. "Lo llevarías vos, listillo?"

Al no recibir respuesta soltó una risotada irónica y regresó, victoriosa, a la colada.
Víctor se sentó en el piso, con el orgullo visiblemente herido. Por un momento, en la casa sólo se escuchó el roce de la tela enjabonada contra el cemento.
"No creo que tengás razón, mamá" dijo finalmente, tratando de hacer sonar su voz lo más grave posible. "Daniel la llevó a nuestra habitación desde el día en que nos visitó la abuela, y todavía--"
"Dios mío" Suspiró la mujer, volviéndose hacia Víctor con los ojos muy abiertos. "Vos sabés que tu hermano está enfermo, no? Querés que tu hermano se muera? Eso es lo que vos querés?"

El chico luchó por retener las lágrimas. Se puso de pié y levantó la voz.

"Claro que no, sos vos la que quiere que él se muera"

La madre le propinó una bofetada furiosa. "Andate de acá. No te quiero ver"
"Es su mascota, mamá" respondió Víctor, sollozando. "Por favor no se la quités, mamá-- por favor. Por favor mamá, no--"

La puerta de la entrada se cerró con violencia y Víctor y su madre se detuvieron en seco, mirándose aterrados. "Daniel!" logró gritar la mujer, corriendo hacia la entrada de la casa.

Frente a la puerta estaba Daniel (4 años, jardín de infantes) en su ropa interior.

"Dios mío!" Exclamó la madre, agachándose para abrazarle. "Qué estás haciendo aquí?" La mujer se detuvo por un momento, soltó al chico y reaccionó, adoptando un tono severo. "Qué hacés acá? Se supone que estés en tu habitación, recuerdas?-- dale, andando".

"Perdón" dijo Daniel.

La madre se incorporó pesadamente y miró con atención a sus dos hijos.

"También usted, Víctor. Los dos están castigados"
"Pero mamá--" protestó Víctor, corriendo tras su madre.

Daniel espero en silencio a que ambos desaparecieran en el fondo de la casa, y se volvió hacia la entrada.

"Por favor no vuelvas" susurró, con labios temblorosos.

"I really don't get it, mom" said Victor (11, ninth grade) with seriousness. "I just don't think you're right this time".
The boy was laying against the frame of the door that divided the kitchen from the laundry room. He was staring at his mother's back bending franticly over the sink.

"I mean it, Mom. why--"
"Please shut up". The mother straightened her back and sighed. "Just shut it. You have no idea what you're talking about".
Victor's chest froze. The house stood silent for a while; finally, the woman resumed her position over the clothes that Victor's young brother wore earlier that day.
Victor watched her for a moment and continued. "What I mean is why is everybody so grossed out about it?" The boy turned around and slided his index finger in the door's lock hole. "Look mom, if only you'd explain, then--"
"Explain what, mr. know-it-all?" responded the mother without stopping. "It's easy for you to say anything, but who has to take Daniel to the hospital later, huh?" The woman turned around to face Victor, who watched petrifyed. "Would you, wise guy?"

She didn't get an answer, and, after letting go a victorious snicker, turned back to the sink.

Victor sat on the flow, with his pride in shambles. For a while, the rubbing of clothes against the sink was the only sound heard in the house; it was, from the beginning, meant to be interrupted.

"I don't think you're right" Victor said, trying to make his voice sound as deep as possible. "Daniel took it to our room since that time grandma visited, and nothing hap--"
"God" the woman uttered, turning over again with eyes wide open. "You know your brother is sick, don't you. You want your brother dead? That what you want?"

The boy fought tears, but stood up and raised his voice.

"Of course not-- it you who want him dead"

The mother slapped him viciously across the face. "Get lost. I don't want to see you"
"It's only his pet, mom" replied Victor, weeping. "Please, mom, please don't take it away from him-- Just don't mom, please d--"

The front door closed violently and Victor and his mother stopped cold. "Daniel!" screamed the woman, running towards the entrance.

At the door there was Daniel (4, kindergarten) in his underwear .

"My god!" the woman exclaimed, stooping to hug him. "What are you doing here?" The mother then recovered, adopting a severe tone and letting go the boy. "Why are you here? You're supposed to be on your room, remember? Now-- get moving"

"Sorry" Daniel said.

As she went up, her eyes fell upon her two children.

"You too, Victor. You are both grounded"
"But mom--" Victor argued, running after her .

Daniel waited quietly until they dissapeared inside the house, and turned to the front door.

"Please don't come back" he wispered with his lips trembling.